Safety Nets are made in New Zealand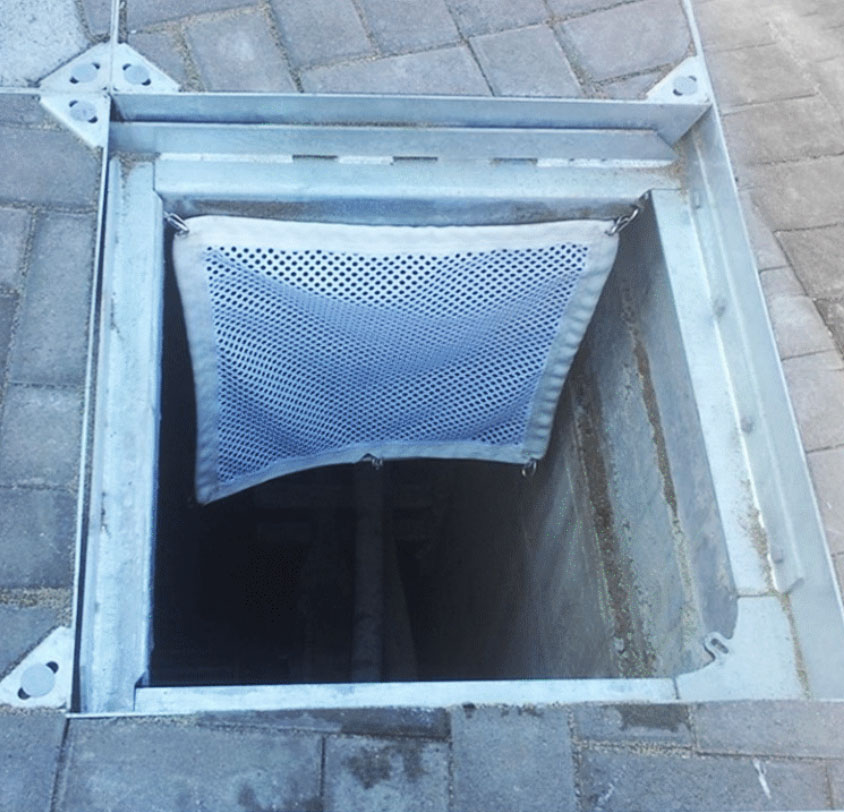 ---
Features
Strong – Independently tested to 150kgs without failure
Versatile – Fits a range of applications including Wunder-Covers
Innovative Design – Lightweight and easy to install
Durable – Marine grade 316 stainless steel fixings. High-quality polyester netting.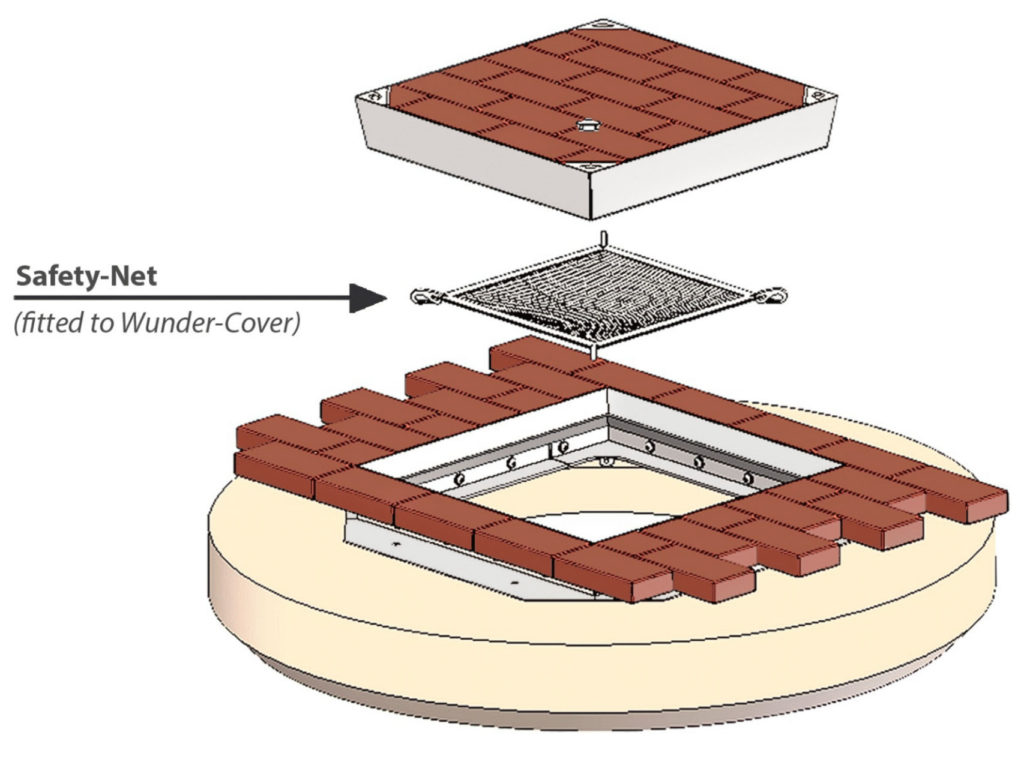 ---
Installation
All work must be undertaken in accordance with local health and safety requirements.
Step 1
Remove Wunder-Cover lid/s.
Bend down safety-net lug to approx. 45° . (Wunder-Cover single lids only).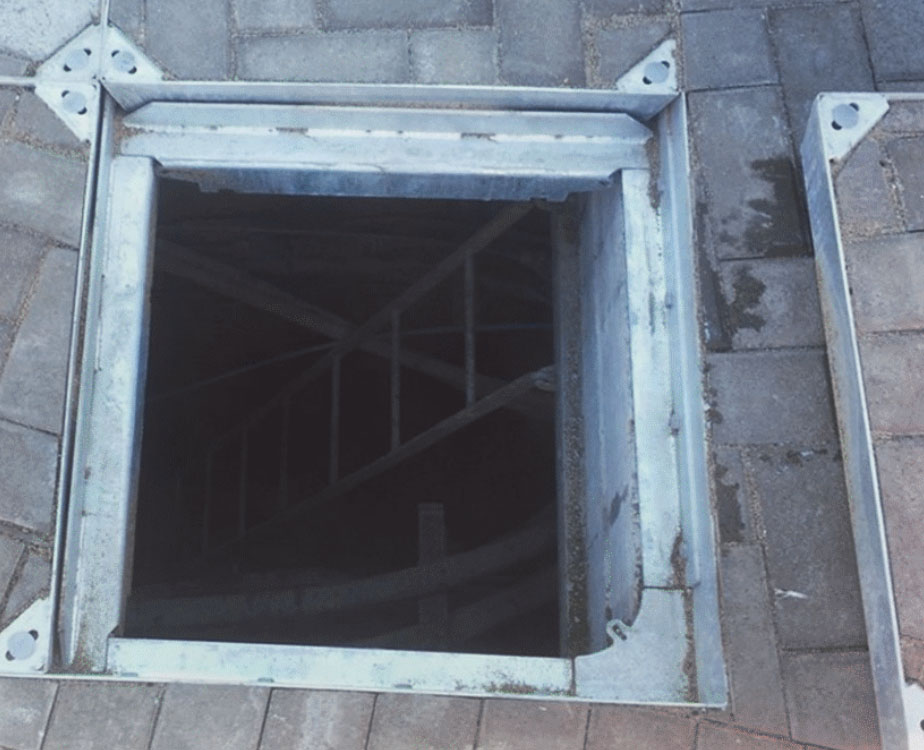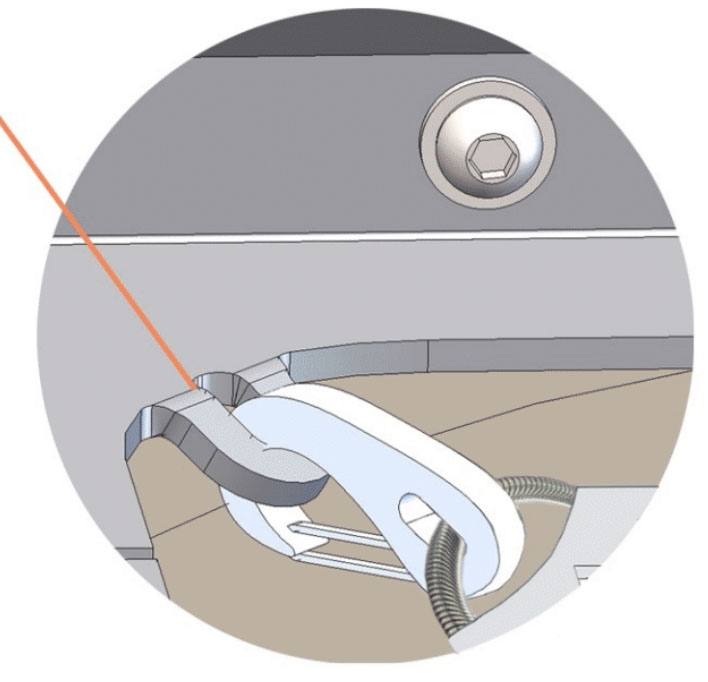 Step 2
Attach 4 x Snap-clips to Wunder-Cover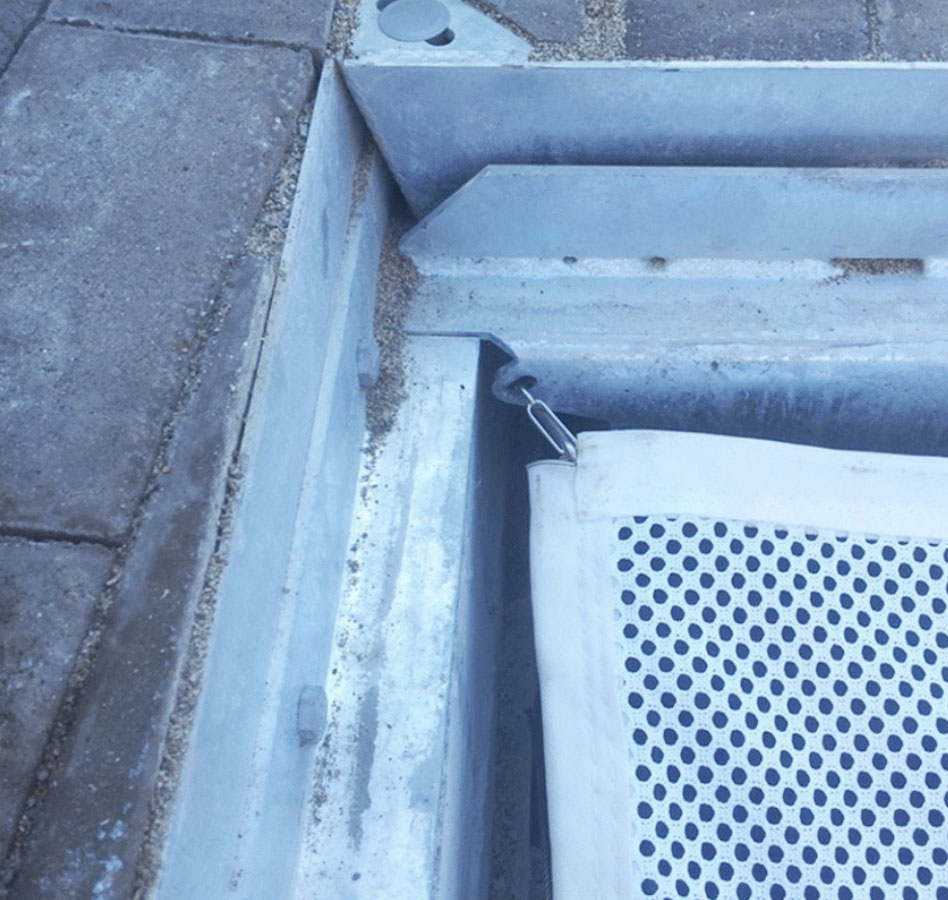 Step 3
Snap-rings can be replaced with padlocks if extra security is required.
Step 4
Replace Lid/s.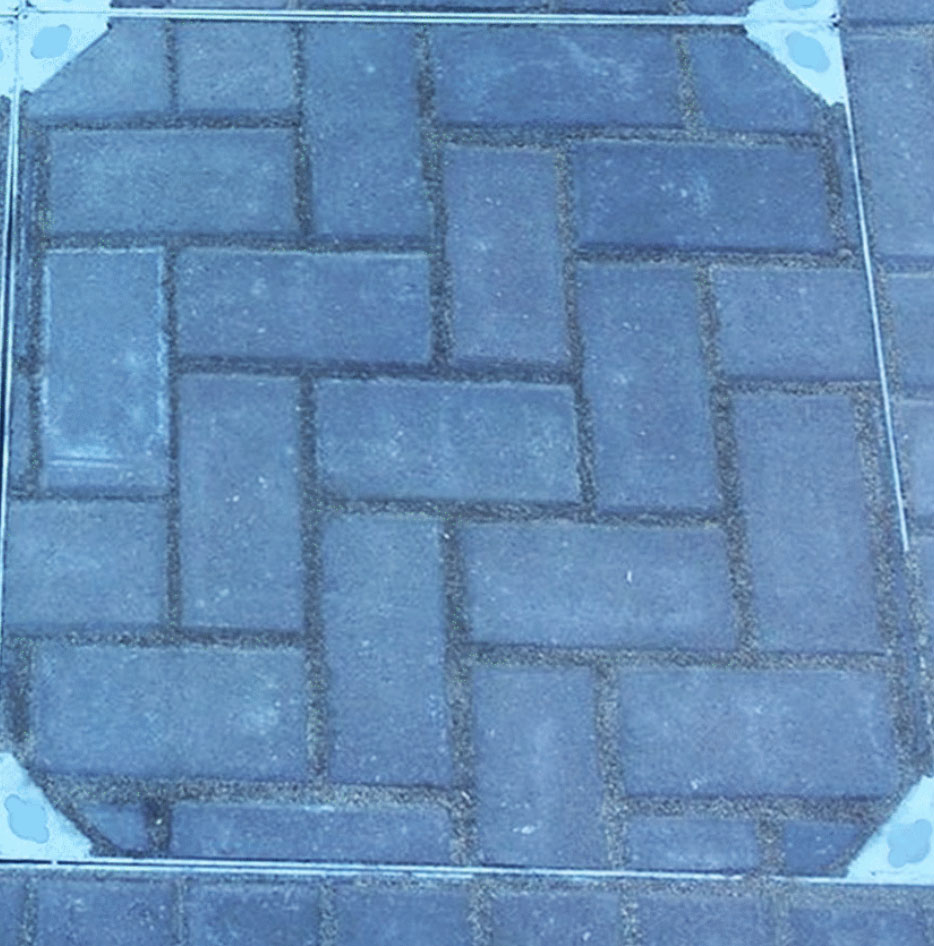 ---
COPYRIGHT © – All rights reserved Pat.Pend.