Disks are made in New Zealand and can be delivered to any merchant or dispatched directly to site.
---
Installation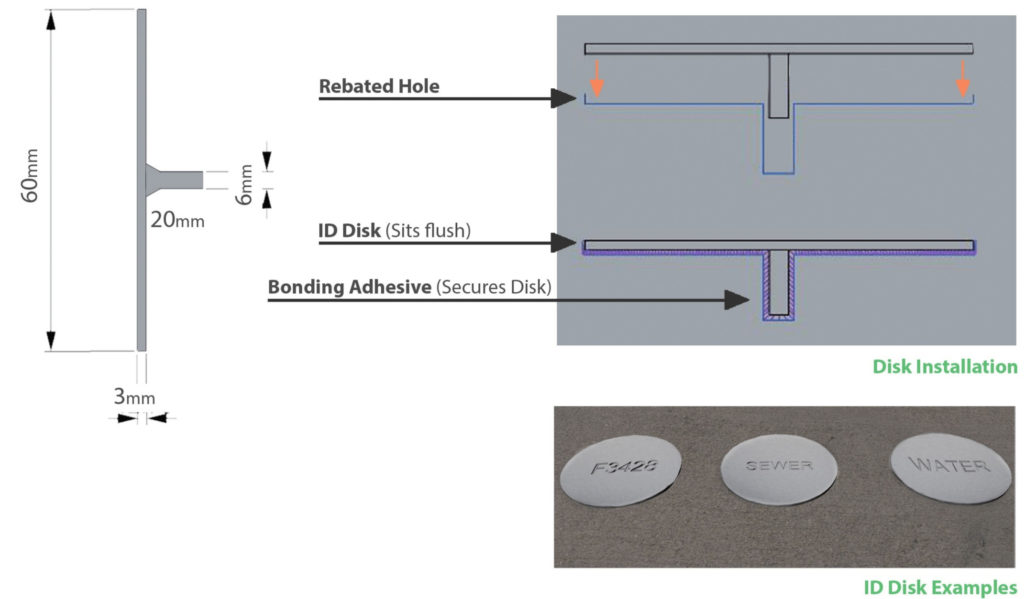 Installation Options
Fitted Flush (using specialised rebating tool).
Surface Mounted
Surface Mounted with anchoring stud – requires M8 x 20mm hole
Note – Disks are usually placed beside covers.
COPYRIGHT © – All rights reserved Pat.Pend.